Lovely entrepreneur! Are you still plagued by the same annual Christmas party theme – what to do, where to organize, who will perform, and oh my gosh "what else will it all cost"?
Thinking of you, we put together a great program with an unparalleled taste experience and at a completely reasonable price! How does it seem?
Dates: November 30, 2023
Price 120 eur + VAT/guest
19:00 arrival and welcome
At 19:30, appetizers are served at the table
20:00 Henrik Kalmet
At 20:40, the main course is served to the table
21:15 DJ Andi Raig
22:00 dessert
22:30-00:00 DJ Andi Raig
00:30 End of the party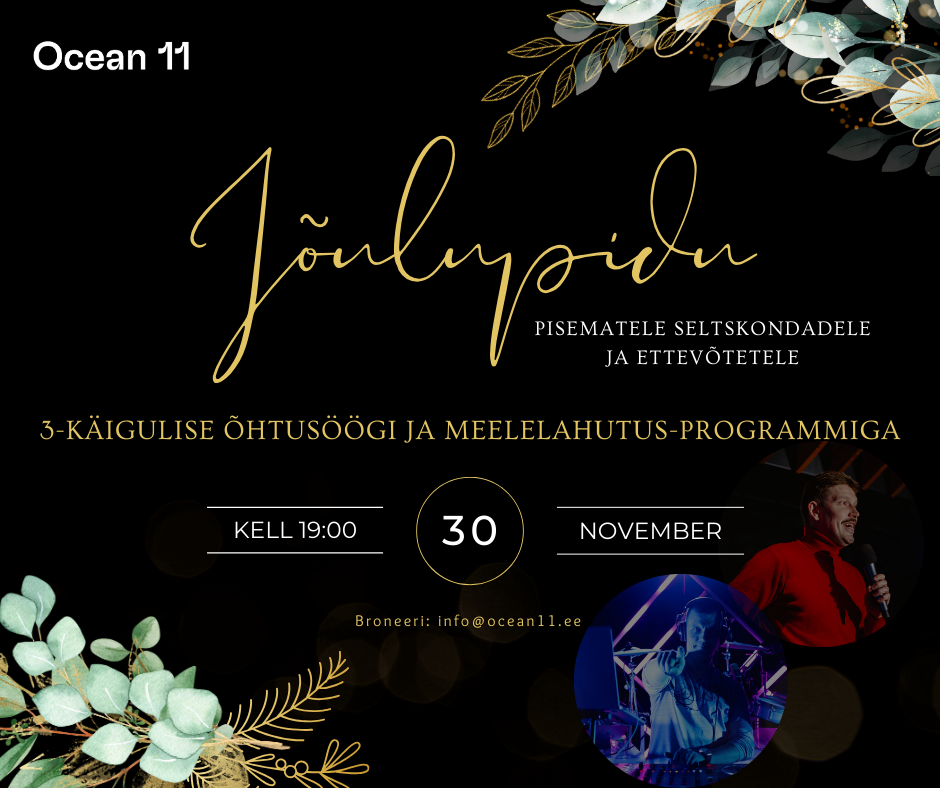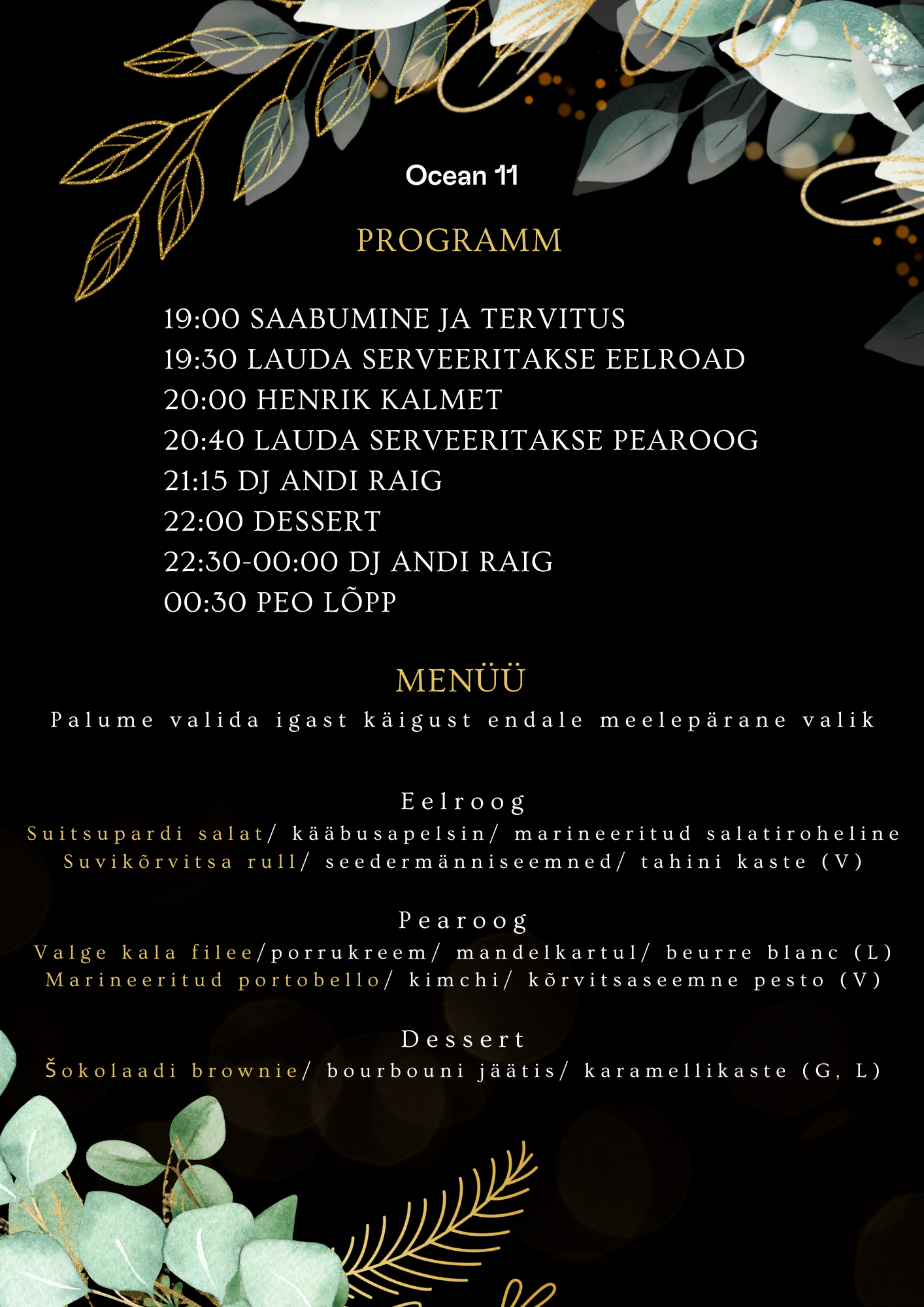 We are pleased to invite you to the Christmas party at Ocean 11 restaurant!
We look forward to welcoming you with family, friends, or the whole company! An exciting program has been put together for the evening, and our head chef Marianne has selected the finest flavors of our restaurant with a gentle Christmas touch!
The festivities will be accompanied by the music of one of Estonia's most highly regarded DJs, Andi Raig, and entertainment will be provided by the master of performing arts, Henrik Kalmet!
Reservations start from a group of four. Reserve: info@ocean11.ee / additional information at 5624 3278.