Event time 31.12.2022
Price 195 eur per guest
The hottest and poshest party this New Year's Eve is happening Ocean 11 restaurant!
We offer a 3-course menu that will not leave even the biggest gourmets indifferent – a shared selection of appetizers gives you the opportunity to get the best bites from our menu, you can choose the main course and dessert you like. We offer a drink upon arrival and a glass of sparkling wine at midnight.
Margus Prangel will kick off the event, James Wertz World Project, Estonia's most engaging line-up, will kick off the party, and DJ Rauno Märks will create a good party vibe until the morning hours.
19:30 arrival and welcome drink
Appetizers are served at 20:00
20:45 Margus Prangel
At 21:15 the main course is served
22:00 James Wertz World Project band
At 22:30 dessert is served
23:00 James Wertz World Project band
23:30 DJ Rauno Märks
00:00 Happy New Year! Sparkling wine.
00:20 James Wertz World Project band
00:50 – 03:00 DJ Rauno Märks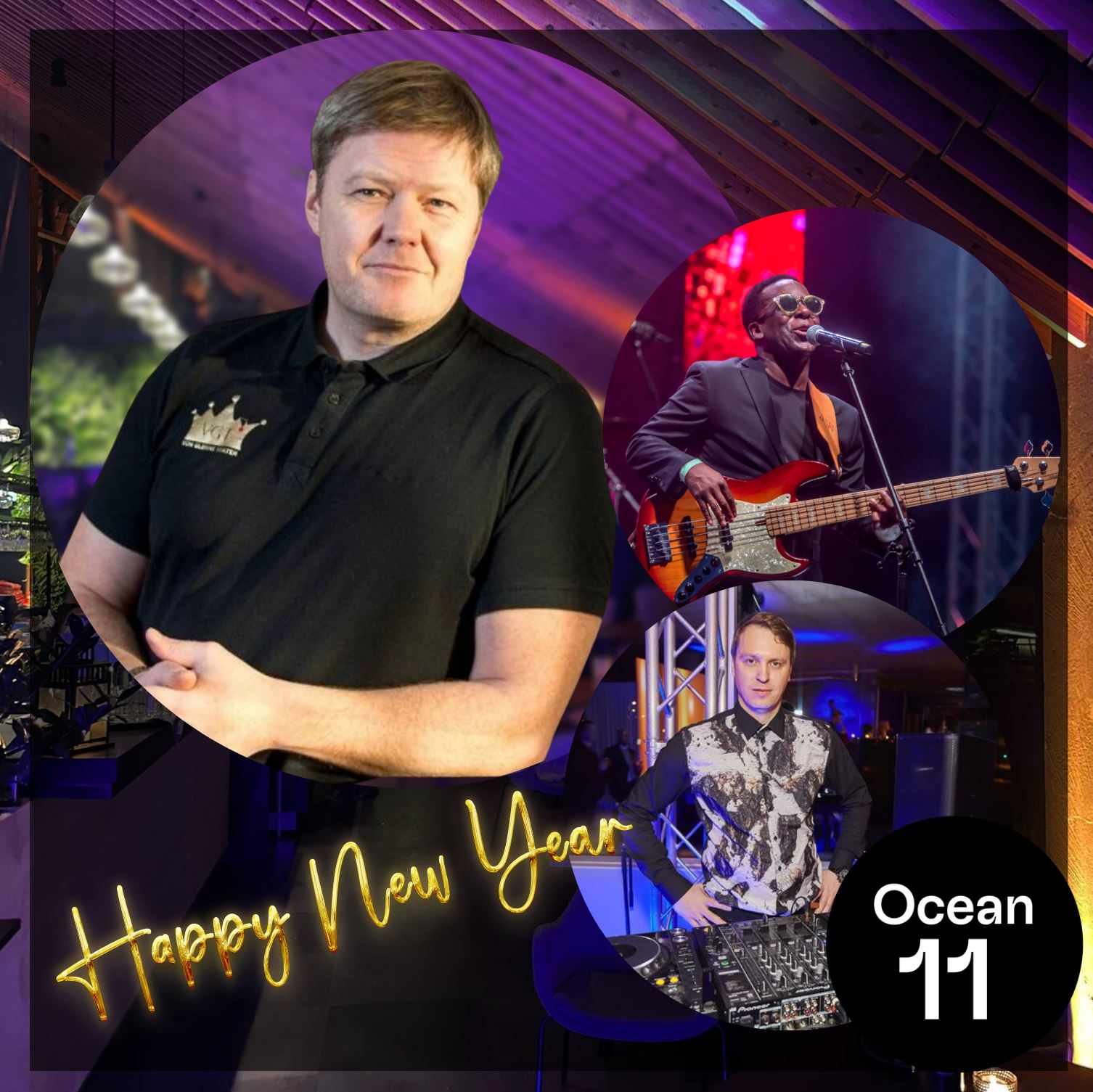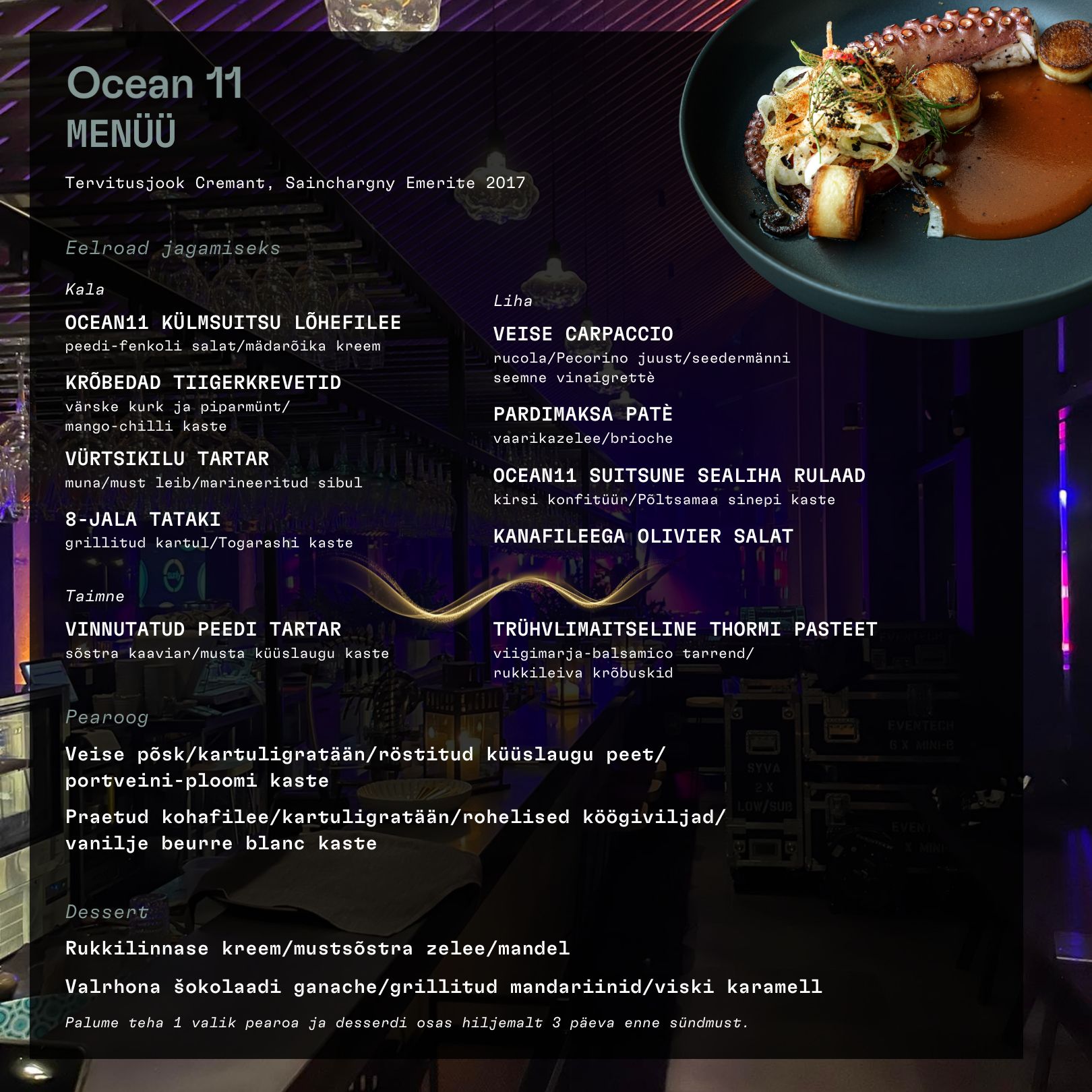 Tickets: ines@ocean11.ee/ additional information phone 5624 3278
The size of the tables according to the agreement.
Please let us know your menu preferences no later than 3 days before the event.