Dates: December 14, 2022
Price 145 eur + VAT/guest
Lovely entrepreneur! Are you still plagued by the same annual Christmas party theme – what to do, where to organize, who will perform, and oh my gosh "what else will it all cost"?
Thinking of you, we put together a great program with an unparalleled taste experience and at a completely reasonable price! How does it seem?
19:30 arrival and welcome
At 20:00, appetizers are served at the table
20:45 Henrik Kalmet
At 21:15, the main course is served to the table
22:00 James Wertz World Project band
22:30 dessert
23:00 James Wertz World Project band
23:30 DJ Rauno Märks
00:00 James Wertz World Project band
00:30 – 02:00 DJ Rauno Märks
2:00 End of the party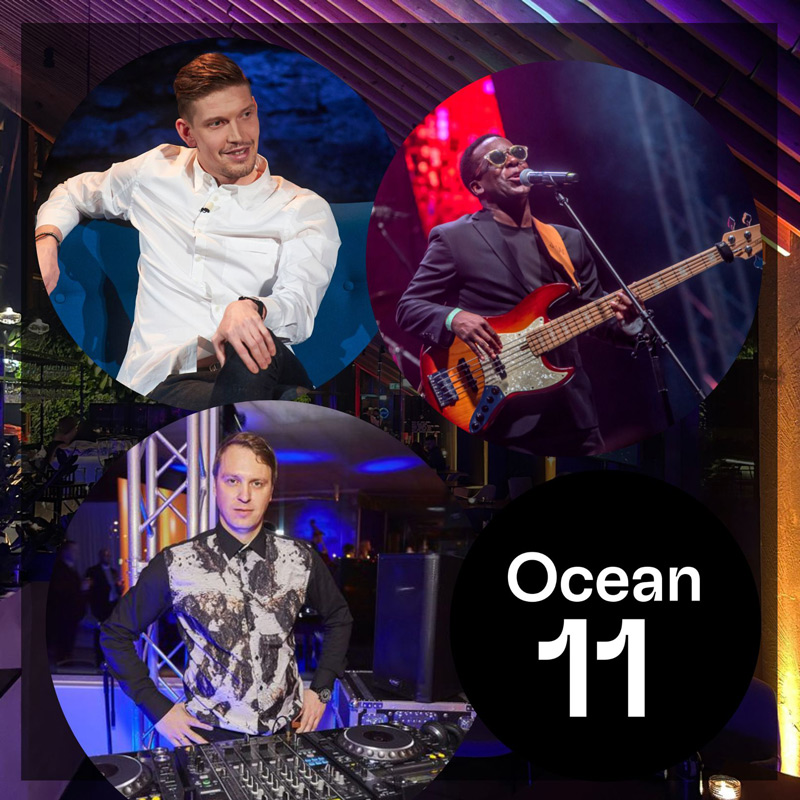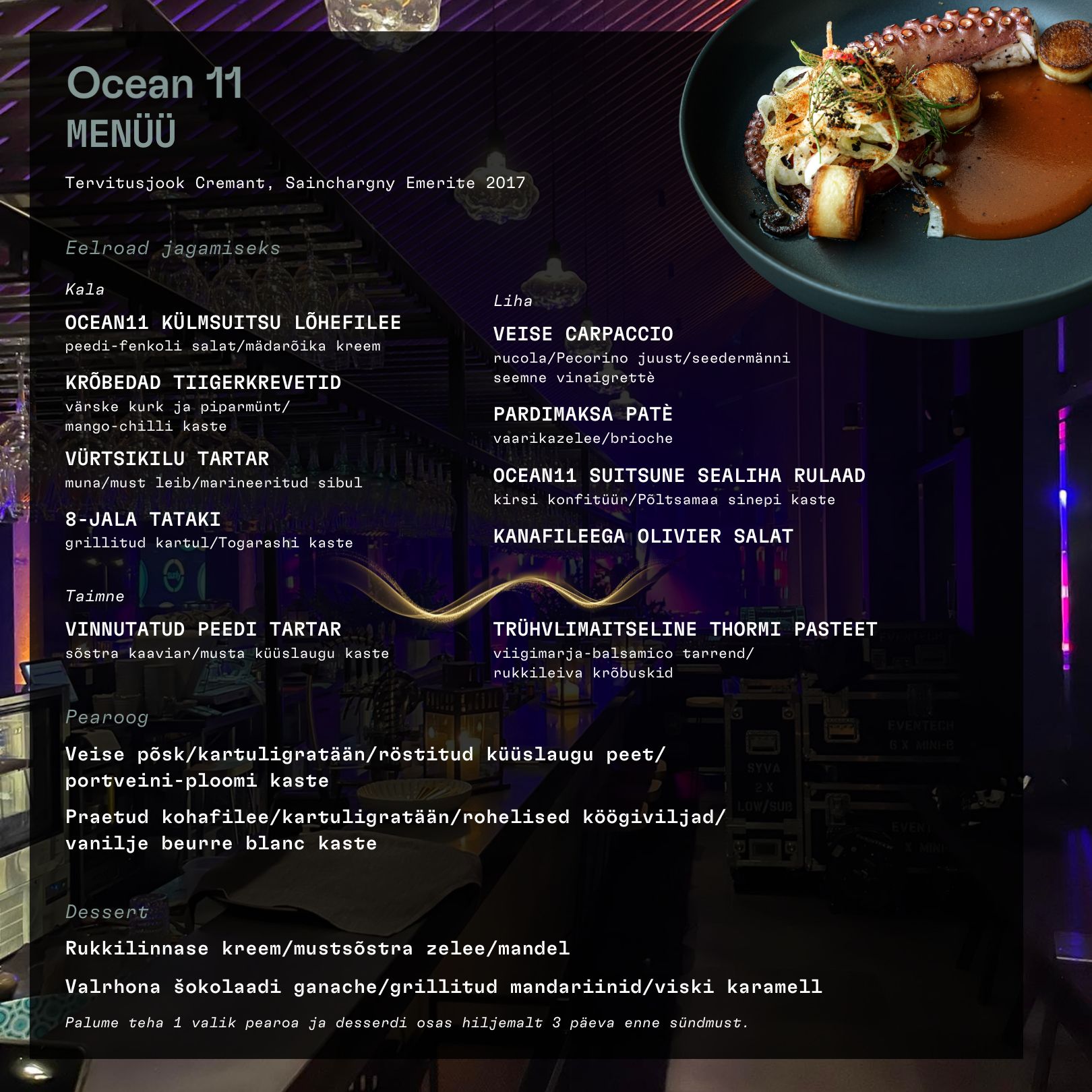 Registration: ines@ocean11.ee / additional information tel. 5624 3278.
The size of the tables according to the agreement.
Please let us know your menu preferences no later than 3 days before the event.